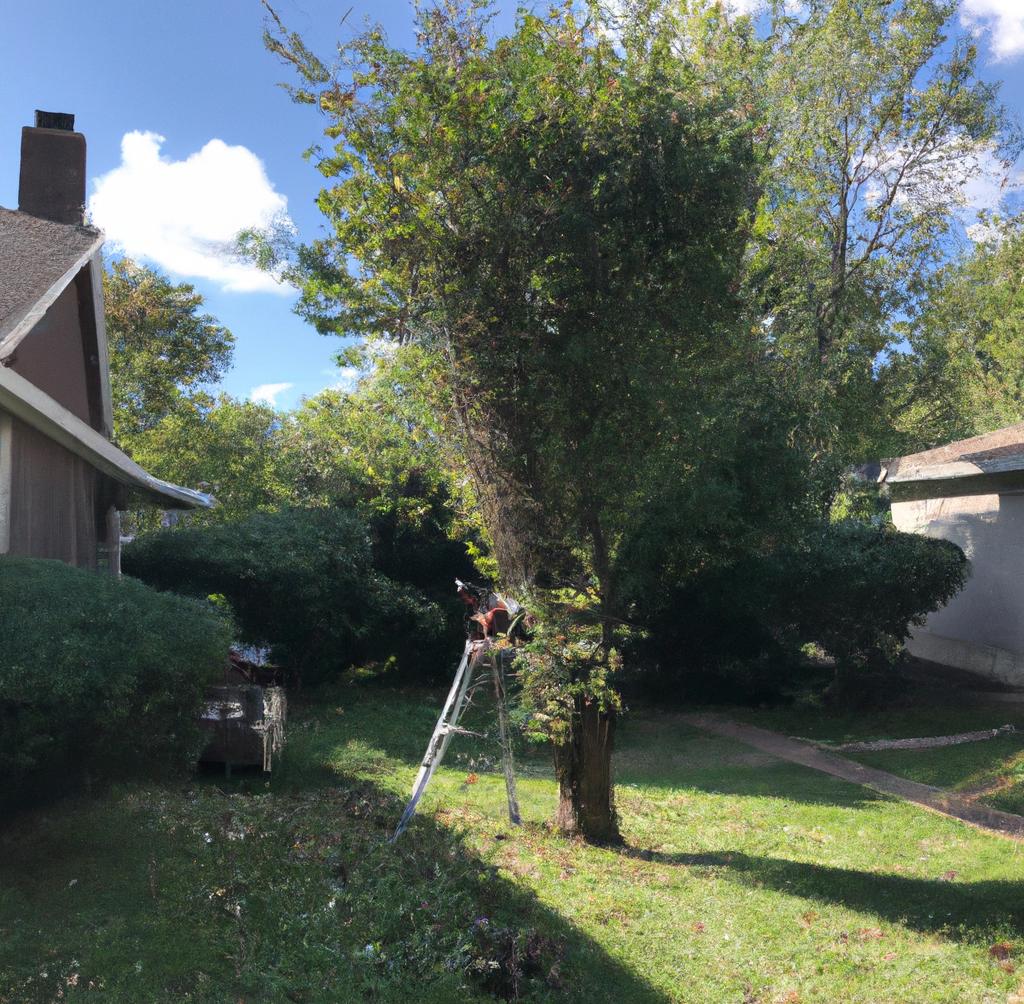 Gardening is an important part of home and property maintenance, and it's especially important in Hawkes Bay, a beautiful area where people in Napier can take advantage of a wide range of professional gardening services. A well-kept garden not only makes your property look better, but it also makes it more valuable. Professional gardeners in Napier have the knowledge, skills, and tools to keep your garden healthy, safe, and beautiful.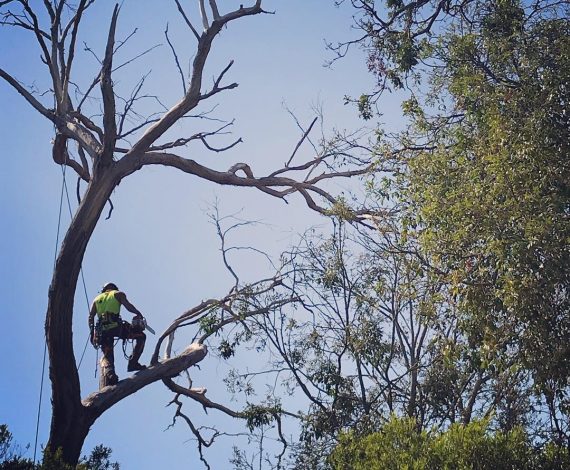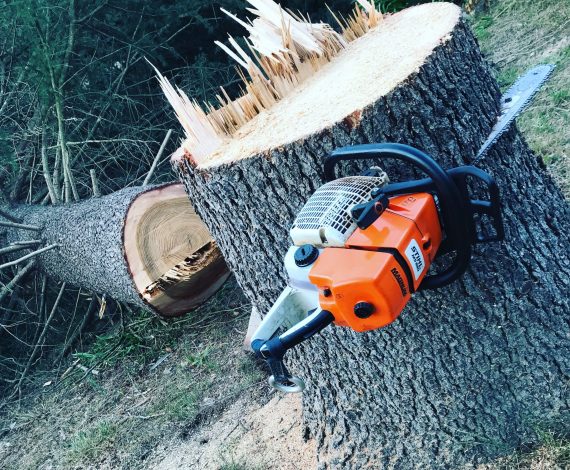 Our Napier Gardeners Services
Gardening is a hard job that requires a lot of different skills and knowledge. Professional gardeners in Napier can help you keep your garden looking great in many ways, along with tree service experts. Here are some of the things that Napier professional gardeners do:
Take Care Of Lawns
To keep your lawn healthy and green, you need to mow it, fertilise it, aerate it, and get rid of pests. If you live in Napier, you can hire professional gardeners to help you keep your lawn in great shape.
Tree trimming and removal
Trees are an important part of any garden, but if they aren't taken care of, they can be dangerous. Professional gardeners in Napier can help you keep your trees healthy and safe by cutting off dead, diseased, or damaged branches and shaping the tree to make it look better.
Planting and landscaping
Whether you want to add new plants to your garden or create a new landscape design, professional gardeners in Napier can help you choose the right plants and design a beautiful garden that fits your needs and tastes.
Garden design and planning
A garden is more than just a collection of plants and flowers; it's also a work of art. Professional gardeners in Napier can help you come up with a plan for a garden that is both beautiful and useful. They can help you plan your garden so that it is a great place to have parties, relax, or just enjoy the beauty of nature.
Irrigation systems
If you live in Napier, you can hire professional gardeners to help you set up an irrigation system that gives your plants and lawn the right amount of water. In the long run, this can save you time and money.
Controlling pests and diseases
Pests and diseases can do a lot of damage to your garden. Gardeners in Napier can help you find pests and diseases and get rid of them before they do too much damage.
Stump Grinding
Our Napier stump grinding team can assist with removing trees of any size.
Cleaning up and getting rid of trash in the garden
It's important for the health and look of your garden to keep it clean and free of trash. Professional gardeners in Napier can help you clean up your garden by getting rid of dead leaves, branches, and other trash. Our Napier arborists also provide this service.
Seasonal care
Your garden has different needs at different times of the year.
Professional gardeners in Napier can help you get your garden ready for winter, clean it up in the spring, and take care of your garden throughout the year.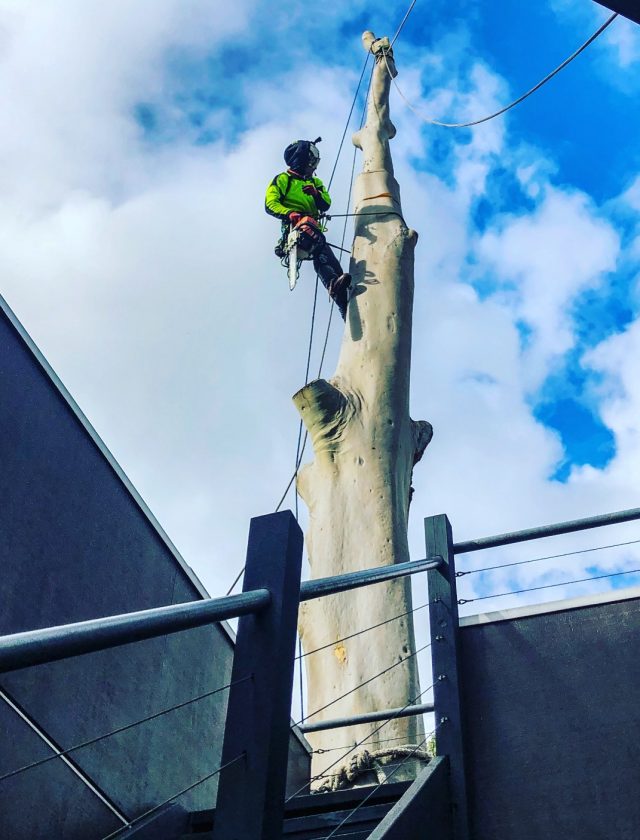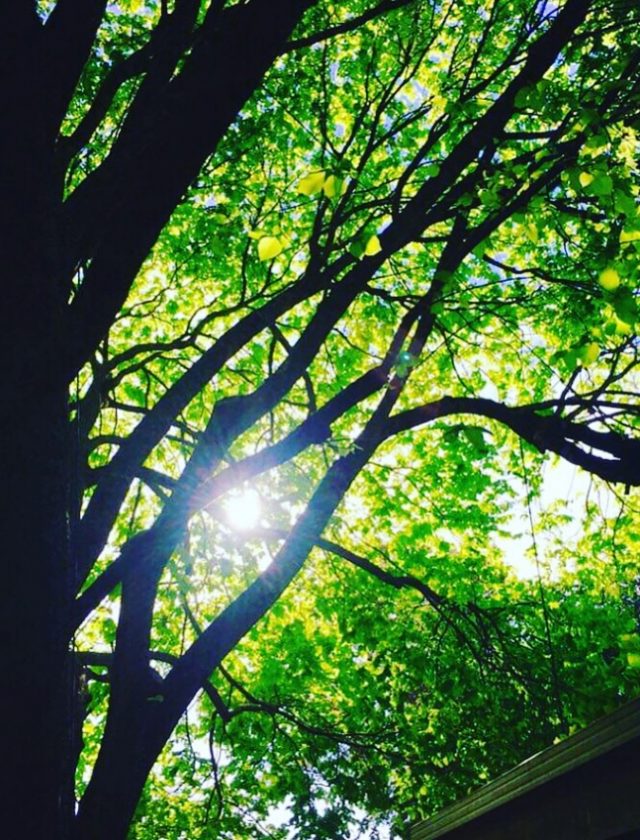 Why hire a professional Napier gardener?
There are many reasons to hire a professional gardener or tree surgeon in Hawkes Bay. Here are some of the most important ones:

Professional gardeners know how to take care of your garden in the best way. They have the training and experience to be able to spot problems and deal with them before they get worse.
Professional gardeners can use tools and equipment that are made for professionals. This means that they can finish the job faster and better than you can.
Professional gardeners can save you time and effort. Instead of working in the garden on weekends and evenings, you can spend that time with your family and friends or doing something you enjoy.
Professional gardeners can help you get the look you want for your garden. They can help you make a beautiful and useful garden that fits your style and budget.
Why Choose Our Napier Gardeners?
There are a lot of options when it comes to hiring a professional gardener in Napier. But not all gardeners are made the same. That's why it's important to choose a company with the experience, qualifications, and commitment to quality you're looking for. Here are some reasons why you should hire us as your Napier professional gardener.

First of all, we are a company that is fully qualified and has all the right paperwork. Our gardeners are all certified by the International Society of Arboriculture (ISA) and have worked in the field for many years. This means that they know how to take care of your garden in the right way. We are also fully insured, so you can rest easy knowing that your property is safe.
Besides being qualified, we are also committed to giving our customers the best service possible. We know that every garden is different, so we work with our clients to make a plan that fits their needs and tastes. We will take the time to listen to your worries and answer any questions you may have. We do everything we can to make sure you are happy with the work we do.
We offer a wide range of services, such as lawn care and maintenance, tree pruning and removal, planting and landscaping, garden design and planning, irrigation systems, pest and disease control, garden clean-up and debris removal, and seasonal maintenance. We can help you with all your gardening needs because we have the tools, equipment, and knowledge to do so.
We are also committed to using the most up-to-date methods and tools that are good for the environment. We care about the health of both your garden and the environment. We know how important it is to keep Hawkes Bay's natural beauty, so we are committed to using sustainable and eco-friendly methods.
Customer service is another important thing to think about when choosing a professional gardener. We pride ourselves on our excellent customer service. We're here to answer any questions you might have and keep you up to date as the process goes on. Our team is friendly and easy to get in touch with, and they are committed to giving you the best service possible.
Lastly, our prices are fair and in line with the market. We know that gardening can be expensive, which is why we offer reasonable prices without lowering the quality of our work. We'll give you a detailed estimate and a payment plan that works for your budget.
Napier's Climate: A Gardener's Delight
Napier enjoys a temperate maritime climate, characterized by mild winters and warm summers. This climate is conducive to year-round gardening, with the region receiving ample sunlight and moderate rainfall. Such conditions allow for a wide variety of plants to flourish, from traditional New Zealand natives to exotic species.
Soil Conditions and Preparation
The soil in Napier is predominantly fertile, thanks to its proximity to the coast and the presence of alluvial deposits from the surrounding hills. Gardeners often find that enriching the soil with organic matter and compost is beneficial for better plant growth. Testing soil pH and nutrient levels is a good practice for tailoring the soil to specific plant needs.
Popular Garden Styles in Napier
Native Gardens: Embracing New Zealand's native flora, these gardens often feature plants like Pohutukawa, Kowhai, and flaxes, offering a haven for local wildlife.
Cottage Gardens: With a focus on flowering plants, Napier's cottage gardens are a burst of colors. Roses, lavender, and foxgloves are popular choices, creating a quaint and charming aesthetic.
Vegetable and Herb Gardens: Thanks to the favorable climate, Napier is great for growing a range of vegetables and herbs. Raised beds and container gardening are popular among urban dwellers.
Coastal Gardens: These gardens are designed to withstand the salty and windy conditions near the sea. Hardy plants like tussock grasses and Coprosma are commonly used.
Gardening Tips for Napier Residents
Watering: While Napier gets regular rainfall, summer dry spells require additional watering. Installing rain barrels is an eco-friendly way to conserve water.
Pest Control: Natural pest control methods are encouraged, such as using beneficial insects or homemade organic sprays.
Mulching: Mulching helps retain soil moisture and suppress weeds, an essential practice for Napier gardens.
Seasonal Planting: Understanding the planting seasons is key. Spring and autumn are ideal times for planting most species, while winter is good for planting deciduous trees.
Community and Urban Gardening in Napier
Napier has a strong community gardening culture, with several community gardens and allotments available for residents. These spaces not only provide fresh produce but also foster community spirit and environmental awareness.
Sustainable Gardening Practices
Sustainable gardening is gaining traction in Napier. Practices like composting, using native plants, and encouraging biodiversity are part of this trend. Gardeners are increasingly turning to organic gardening methods, avoiding chemical fertilizers and pesticides.
Gardening Events and Resources
Napier hosts various gardening events, workshops, and festivals throughout the year, providing opportunities for gardeners to learn and share knowledge. Local nurseries, garden clubs, and online forums are valuable resources for both novice and experienced gardeners.
Landscaping and Professional Gardening Services
For those seeking professional help, Napier boasts numerous landscaping and garden design services. These professionals can help create and maintain gardens, offering expertise in local plant selection and garden care techniques.
Gardening for Wellness and Recreation
Gardening in Napier is not just about aesthetics and produce; it's also a means of recreation and wellness. Many find gardening a therapeutic and rewarding hobby, offering a connection to nature and a sense of accomplishment.
Challenges and Solutions
Gardening in Napier does come with its challenges, such as occasional frosts, coastal winds, or pest invasions. However, these can be overcome with the right knowledge and practices, such as using frost cloths, planting windbreaks, or adopting integrated pest management.
Conclusion
Gardening in Napier is a rewarding and enriching experience, thanks to its favorable climate and fertile soils. Whether one is a beginner or an experienced gardener, the city offers ample opportunities to engage with nature through gardening. With a focus on sustainability, community, and the joy of growing, Napier's gardens continue to be a testament to the city's love for nature and the outdoors.
Next Steps
In conclusion, if you choose us as your professional gardener in Napier, you are choosing a company that is fully qualified, committed to quality, and dedicated to giving you the best service possible. We offer a wide range of services, use methods that are good for the environment, have great customer service, and keep our prices low. Contact us right away to set up a meeting, and we'll help you make the garden of your dreams.
Nestled on the east coast of New Zealand's North Island, Napier is a gardener's paradise. With its unique climate and fertile soils, this picturesque city offers an ideal environment for a diverse range of plants and garden styles. This essay explores the various aspects of gardening in Napier, from its climatic conditions to the types of gardens that thrive, as well as tips and tricks for successful gardening in this beautiful region.