Professional Napier, Hawkes Bay, Tree Removal & Tree Services
Tree Trimming
Tree Health Care
Tree Maintenance
Landscaping
Lawn Maintenance
Gardening Services
Tree Pruning
Tree Removal
Stump Grinding
Arborists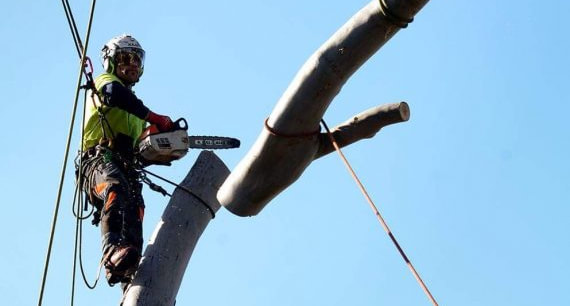 We take great pride in being the top option for tree services and tree removal in Napier, Hawkes Bay. We provide tree maintenance and removal services to both individuals and businesses with a variety of properties.
The certified arborists on our staff are prepared to assist you. Who are arborists? A person who has received training in tree removal, pruning, and trimming is known as an arborist. Certified arborists use their knowledge of falling branches to assist you in protecting your property.
We have a reputation for finishing tasks fast and effectively. We have a highly skilled team on standby to assist you with all your tree service requirements in Napier.
Our consumers appreciate our reasonable prices and helpful staff. You've found the ideal place if you're seeking for a business offering top-notch services. You can rely on our aid if you need your trees pruned or removed. We offer services for both big and little tasks. No job is too big or too small for our company.
We are here to see to it that your property is well-maintained. We provide a range of services, such as emergency assistance, tree removal, pruning, and trimming.
If you need help determining which service is appropriate for your situation, please call our number at 06 888 7071.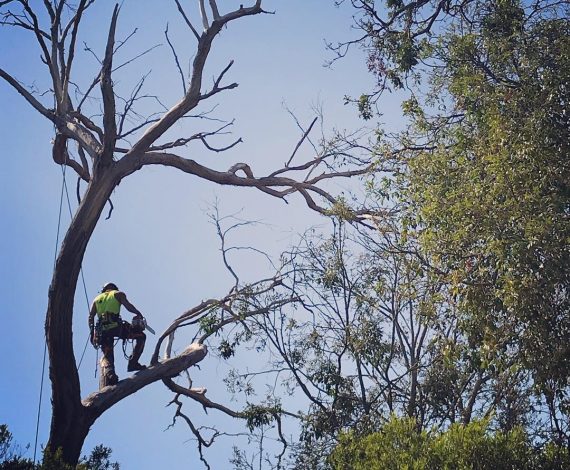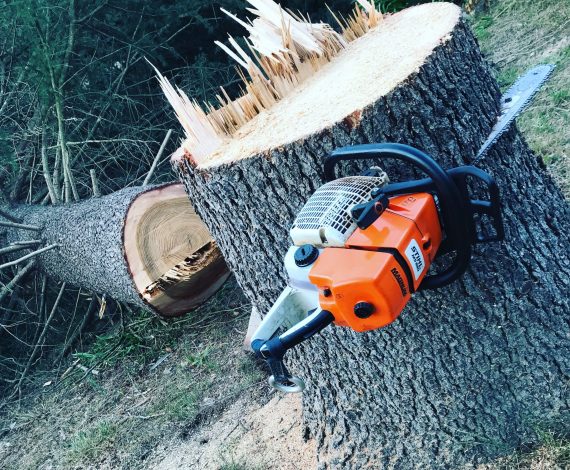 Our passion is for trees, and we strive to offer the highest calibre tree service. We provide emergency services around-the-clock and are wholly devoted to the task. Napier and surrounding areas are part of our unique service area, and we enjoy collaborating with returning clients.
Anytime you require maintenance for your garden or lawn, contact us! Being Napier locals means we can better understand your needs and requirements than any other company. Consider us your neighbourhood tree surgeons.
We have developed a reputation for quality and are experts in tree care and landscaping. We are dedicated to offering high-quality service as promptly and securely as we can.
Our Napier Tree Services:
Tree Removal
Do you require a reputable tree removal service in the Napier area? At Napier Tree Services, we can remove trees of all shapes and sizes that have grown to be unsightly, intrusive, or hazardous in a safe and effective manner. For residential and business clients, property owners, real estate and body corporate agencies, builders and developers, schools, and others, we offer top-notch services. You can rely on us to deliver high-caliber work performed by qualified experts.
When other measures, like as pruning, are ineffective, cutting down a tree might be the best solution. Among the causes for removal are:
The tree is outgrowing its space and may cause damage to nearby structures or utilities.
You must make space for construction projects and property improvements.
Clear a place on your property for building, landscaping, and other uses.
Reduce the dangers posed by broken or dead branches.
Kill any potential plumbing-damaging roots.
allowing the nearby plants or trees to thrive.
getting rid of potentially dangerous invading species.
Napier Arborist Service
Look no further than Napier Tree Removal if you're looking for a business that specialises in tree care. Our Napier arborists have a thorough understanding of all tree varieties and can offer a variety of services to maintain them in the best health. We have the skills and tools necessary to complete the task and guarantee your complete satisfaction. We can take care of your demands, whether you need arborist tree removal or trimming services.
Our Napier arborists can provide the following services:
Tree pruning - By removing dead branches, thinning out the canopy, getting rid of pests and diseases, and more, we may enhance a tree's look and health. We also offer palm frond removal.
Tree Removal - As a tree removal expert, we can remove any ugly, intrusive, or dangerous trees on your property in a safe and effective manner.
Stump grinding - To remove ugly or dangerous tree stumps, encourage new growth, and get rid of pests or illnesses, we can grind the stumps.
Land clearing - We can make room on your property for renovations, landscaping, putting out bushfires, and other things.
Hedge Trimming
Hedge trimming is a service offered by Napier Tree Services to both residential and business customers. We take pride in offering the highest calibre service at the most competitive cost. All types, widths, and heights of feature and boundary hedges can be treated by our expertise to improve their condition and look. After evaluating the issue, we'll use the appropriate tools to cut off any diseased or infested vegetation as well as any dead branches. We'll also tidy up by getting rid of the garden waste.
The Benefits Of A Hedge Trimming Service
Any garden would benefit from having hedges. They can serve as definition, a natural fence, and a sense of privacy. However, you must constantly trim and manicure them to make sure they are not blocking the view of other plants or obstructing walkways. Additionally, keeping the hedge untrimmed can cause the equilibrium of the top and middle growth to go off, giving the hedge an untidy and unappealing appearance.
Our hedge trimming service can aid in the thicker, more equal growth of young hedges. It's especially helpful when a hedge is young and still expanding to the right size. With our assistance, we are certain that you will be able to fully enjoy your garden. Your hedges will be trimmed, and we'll make sure they develop to their greatest potential.
Napier Stump Removal & Stump Grinding
The staff at Napier Tree Services can remove any ugly tree stumps that are present on your property. We provide a skilled stump grinding service that frees up an area for you to use as you see fit. Our specialists will assist in clearing your yard of unwanted trees and stumps. We can also assist you with building new structures or planting new plants. In order to leave your property in the greatest condition, we'll also clean up the area after we're done.
Why Use A Professional Stump Grinder?
Remove a hazardous tripping and eyesore from your front or backyard.
Make room for additional plants and buildings.
Eliminate pests.
Encourage the growth of new trees.
In addition, ground stumps produce tiny, reusable wood chips that can be applied as mulch or utilised to plug the hole left behind. Stump removal is more expensive and difficult than grinding them. With our stump grinding service, you won't have to hire a crane to remove the stump or dig a hole bigger than the stump's circle, which will save you money and preserve your garden.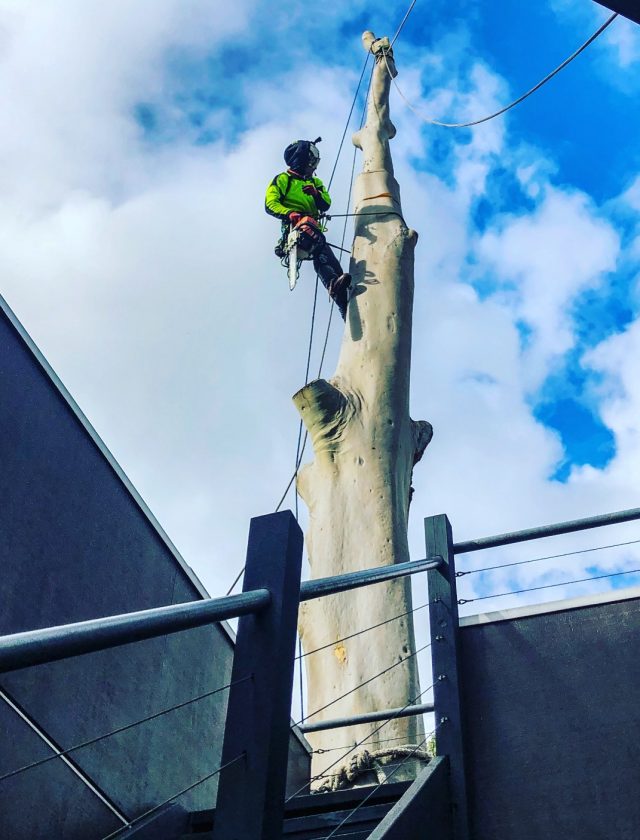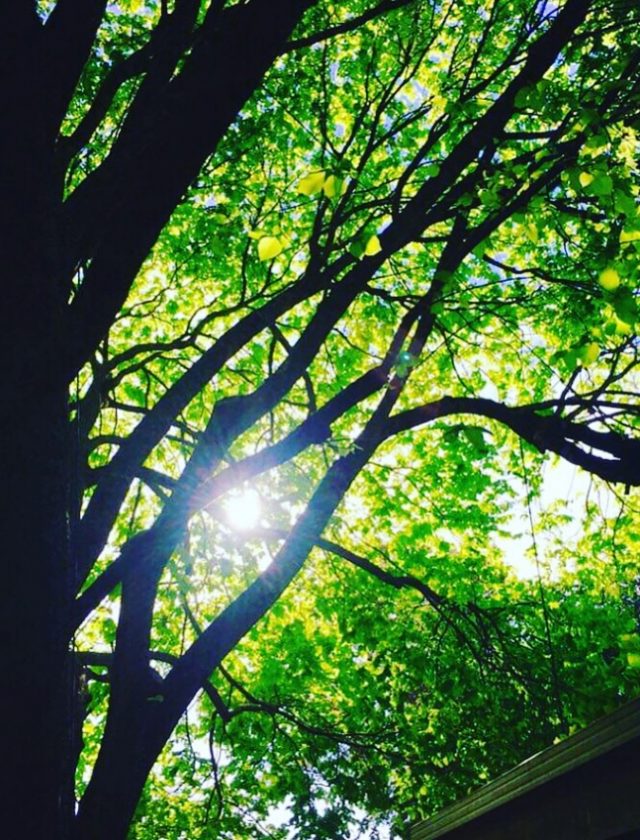 Why Choose Our Napier Tree Service?
Certified, Licensed, and Insured
For the work we conduct, we have full licencing and accreditation. For your protection as a client, we have all required insurances.
Absolutely No Risk Promise
To the best of our abilities, we strive to complete each task in a way that pleases property owners.
An Extensive Range Of Tree Services
We enjoy a challenge! We can manage practically any assignment that comes our way thanks to the expertise and enthusiasm of our team.
We are qualified to assist you because of our training and years of expertise.
We have all the tools and resources we require to do our tasks.
To get the greatest outcomes, we employ strategies that have been successfully tested over time.
We provide affordable pricing without compromising on quality.
We abide by all rules, laws, and regulations.
Call Our Tree Experts Today!
The best option for expert tree services in Napier is us. To learn more about our services, get a quote, or reserve a time that works for you, get in touch with us right away. We also do Lawn Care Puyallup.